Discover How To Launch Your Book To #1 Bestseller Status, Become the Go-To Authority in Your Niche', Attract New Clients & Make More Money
(Even if you haven't finished or started writing your book)!
JOIN OVER 5 DOZEN AUTHORS (FICTION & NON-FICTION) WHO I HAVE HELPED BECOME #1 BESTSELLING AUTHORS!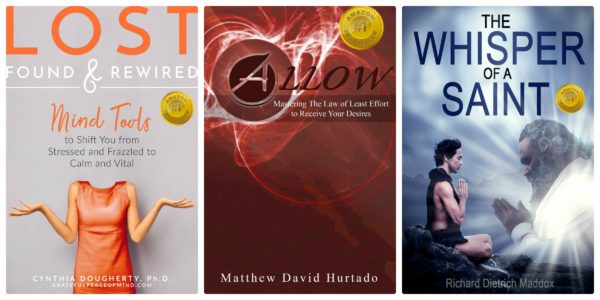 If becoming an Amazon Best Selling author was easy, everyone would be doing it, right?
The fact is, 98% of all books on Amazon do

NOT

become Best Sellers!
The majority of people who publish on Amazon make ZERO Dollars from their book!
Although it's fairly easy to get a book set up and published on Amazon, it's not so easy to make sales and most importantly, to get to the Best Seller status. Make no mistake about it…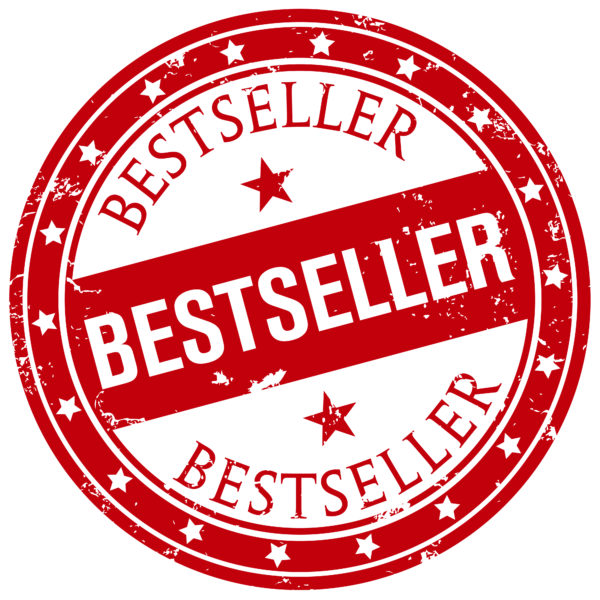 Becoming an Amazon best-selling author is MASSIVE!
My program works:
Whether you're writing non-fiction or fiction!
Whether it's your 1st book or your 21st book!
Whether your book is already written or you haven't even started!
You now have the chance to use the exact same methods I use to drive my own books to bestseller status, along with those by dozens of other authors…
Becoming an "Amazon Best Seller" Opens Many Doors and Will Give YOU:
MORE Exposure to the 300+ million people on Amazon waiting to buy!
MORE Respect and Prestige in Your Industry!
MORE Business Sales!
MORE Income from Speaking Engagements;
MORE Book Sales!
MORE Joint Venture Partners interested in working with You!
MORE Traffic to your Website!
MORE Ideal Clients for your Programs!
MORE Press Attention!
MORE Publicity from Amazon because you are on their radar now!
MORE Celebrity Status!
MORE Attention from Potential Publishers and Literary Agents!
MORE Cash!
MORE Success!
The fact is that it's very competitive online and having a website or even an amazing Blog with great content…is not enough to propel you to "EXPERT" Status!  Having a bestselling book on Amazon will not only give you that "Expert" status you  need to attract your ideal clients to you, it can also bring you a steady source of income!
Whether you write fiction or non-fiction, my program can help you!
Meet Nancy Hartwell, my client, who is now earning over $2,300 a month from her Amazon Best Selling Book, Harem Slave!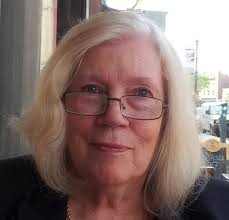 When Nancy came to me in January of 2013, she had a manuscript and no knowledge about how to get it published on Amazon or how to get to the Best Seller's list.  Within two  months, Nancy's book was #1 on the Amazon Best Seller's list as a result of our promotion.
The great news is that Nancy's book, has never left the best seller's list!
Nancy was determined to make this work for her.  You see, after Nancy retired she started her own catering company in 2008 (yes during the real estate crisis and recession!) and struggled to create an income stream.  She worked long hours with little and sometimes no profit!  She finally made the tough decision to shut down her catering business and was looking for another way to create "passive" income.
Nancy is a talented writer and has traveled around the world!  She started doing research online and came upon my Amazon Best Selling Author program and after our talk, Nancy decided she was ready to be a Best Selling Author and to create a passive income stream.
Nancy's book has been downloaded over 10,000 times!  She's consistently selling about 400+ copies per month and her book remains on 3 Best Seller's lists on Amazon.  To see Nancy's book and her rankings click here.
As I mentioned in my audio at the top of this page…you are INVISIBLE TO AMAZON until you get on their BEST SELLERS LIST!  Once you do…then Amazon is happy to start promoting your book!
Are YOU Ready to Become an Amazon Best Selling Author and Change Your Life?
If so, please read on…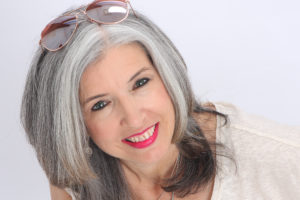 Dear Friend:
Hi!  I'm Michelle Kulp and I've been running my online business, www.becomea6figurewoman.com, for 10 years now and it's been quite a learning experience!
Click here if you would like to read how I left my 17-year legal career after meeting Billy Ray Cyrus to follow my dreams and create my dream life!
I started out 10 years ago making zero dollars online and grew my business from a part-time hobby for many years to a full time income since 2011 making 6-Figures+!
Over the years…I've made money from a variety of income streams such as:
Online Courses
Coaching Programs
Website Design Services
Ghostwriting
Copywriting
Monthly Membership programs
Affiliate Marketing
and MORE!
I am passionate about teaching others how to create multiple streams of income, because it's important that when one stream dries up… you have others coming in.
One stream of income that I didn't have for many years, however, was from Amazon…so I decided in 2011 to give it a shot and this is what happened:
I published my first ebook on Amazon, and without doing any promoting or marketing I made ZERO Sales!  I thought publishing an ebook on a topic that people were looking for was enough to make some sales, however, that's not the case. I am proof that simply publishing a great book with great content is not enough to make sales and definitely not enough to get to the Best Sellers list on Amazon.
I was like the 95% of authors on Amazon that were NOT making any money, but then things changed…
I learned that you can "stack the cards" in your favor by making some adjustments and that if you follow a step-by-step PROVEN STRATEGY, that you can become an Amazon Best Selling author in a very short period of time!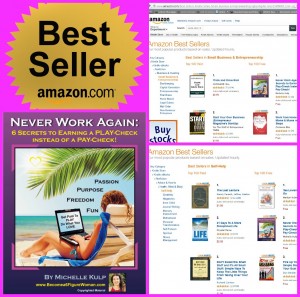 So I wrote a new ebook in October 2012 titled, "Never Work Again: 6 Secrets to Earning a Play-Check instead of a Pay-Check" and with a lot of pre-planning, strategy and coaching, I launched the ebook on my birthday, October 23rd 2012; on that same day my book went to the Amazon Best Seller's List in not just 1, but 2 competitive categories! I had 2,128 downloads of my eBook on October 23, 2012, and the very next day, I had 148 downloads of my book! 
My ebook became #1 on Amazon's Best Seller list under the category "Small Business and Entrepreneurship" and #1 on Amazon's Best Seller list under "Self-Help". Within days of that promotion, sales started pouring in!

Once I figured out how to do this for myself…I had so many students asking me to teach them how to become an Amazon Best Selling Author, that I decided to create a program that I could GUARANTEE I could get my client's book to the Best Seller's list and jump start their status on Amazon!

Here are 6 Case Studies of the books that I've been able to get to the Amazon Best Seller's list!
Case Study #1 – Nancy Hartwell – Her Best Selling book is now earning her over $2,300 per month…enough to PAY HER MORTGAGE!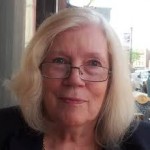 Nancy is an extremely talented writer who did not grow up with technology, so she was a little fearful of trying to publish a digital ebook on Amazon when our paths connected.  As soon as I saw a sample of her writing, I told her, "You are going to be the next Amanda Hocking!" I believe she is going to sell over a million books on Amazon!
Nancy's book remains on the Paid Bestseller's list as shown in this screenshot: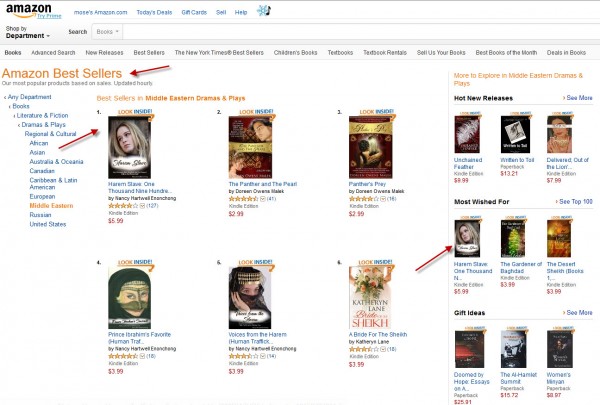 Here's another screenshot from a software program I have that analyzes book sales and rankings on Amazon; this screenshot shows that Nancy Hartwell is making over $2300 a month from her book, Harem Slave, on Amazon since joining my Amazon Best Seller program and her sales rank has been as low as 10,431 in all of Amazon (Amazon has over 2 million titles)!!!
Here is what Nancy has to say about my Program: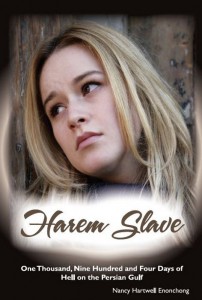 Michelle Kulp's program on how to become an Amazon best-selling author is, to put it mildly, the best MONEY I have ever spent! I took her program, and guess what? My novel,"
Harem Slave: One Thousand Nine Hundred and Four Days of Hell on the Persian Gulf"

,
became the #1 best-seller in its category on Amazon!
I've been writing my entire life, but am utterly clueless about the whole e-publishing world.
If you write, and you're ambitious, this program is for you!  Michelle is an expert about publishing on Amazon and really taught me so much about sales, promotion, marketing and what it takes to actually make money on Amazon.  Within 9 months of taking her program, I am now earning over $2000 per month consistently from my ebook sales on Amazon!
Thanks so much Michelle!!!
Nancy Hartwell #1 Best Selling Author Of Harem Slave: One Thousand Nine Hundred and Four Days of Hell on the Persian Gulf",
CASE STUDY #2:  Diana Cachey — Attorney, World Traveler and now a 3x Amazon Best Selling Author!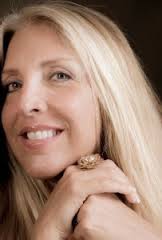 On October 6, 2014, I received an email from Diana and she wrote:
"I hired Amazon's Create Space to format, make a cover, write the marketing copy, pick the category, keywords, and publish my book, Love Spirits.  So far, my book has sold 27 copies in July; 21 copies in August; 7 copies in September and ZERO copies in October!  NOTHING IS WORKING AND I AM TIRED OF DOING IT!!   I don't want a "Do-It-On-My-Own" class because that will  frustrate me and suck more of my time.  I want your DONE FOR YOU program where you GUARANTEE RESULTS!"
We re-launched Diana's book on November 5th, 2014, and I am happy to report that Diana had over 700 downloads of her novel (ebook) on Amazon in a 24 hour period, she hit 4 Best Seller's lists on Amazon: (#1 Travel, #1 European Travel, #1 Italy travel, #2 Bestseller International Mystery) and she was #332 in the entire Kindle Store!  (The Kindle store has over 1.7 million ebooks in it! So that is a huge achievement!)
Here is what Diana has to say about my Program: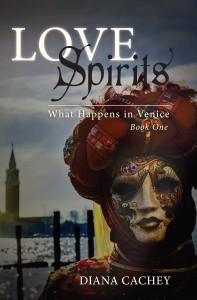 In October 2014, I was extremely frustrated and decided to hire Michelle to re-launch my novel,
Love Spirits
, Kindle Edition and I can't believe the results! Michelle is truly an Amazon Book Marketing Magician!
When Michelle did the re-launch of my novel, I was actually vacationing on the Hawaiian island of Kauai to chill; so I wasn't even at my computer. In fact, I had very little internet service where I was, however, Michelle was in constant contact with me during the re-launch!
I was actually in Hanalei Bay, Kauai, when I heard that I made it to #1 bestseller in THREE travel categories & #2 International Crime & Mystery.
Michelle…you are so worth the fee!! I have already referred people to your site and will do more once I am back in the real world. Smile.
Thank you, thank you, thank you for your wonderful support! It means more than words can express.
I will be hiring you when I get back for my next 2 books in the series.  You are the bomb!
Love love love,
The great part is that one month later, Diana's book remains on the Best Seller's list!  She has also published 2 more books in the series and all 3 of her books are now on the Amazon Best Sellers list!



 **If you would like to talk to me about how to get your book to the Amazon Best Seller's List, then click on the button below and sign up for my FREE Strategy Session NOW!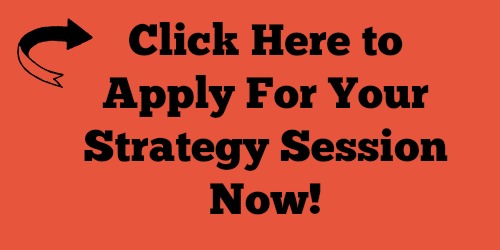 CASE STUDY #3 – Andreas Jones, Bestselling Author, Speaker, Huffington Post Writer, Consultant, Business Coach & Army Combat Veteran is leveraging his bestseller status!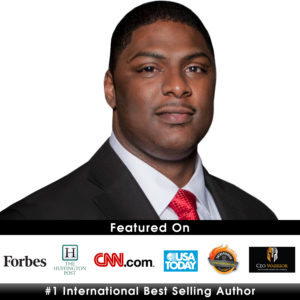 Andreas is the leading authority on small business growth and profitability, #1 International Bestselling author, coach, speaker, consultant and trainer and army combat veteran.
Service in the US Army forged Andreas's character. It tested him, tested his endurance, faith, and internal fortitude. He describes it as "a trial by fire" and remains profoundly grateful for it.
When he finally left the Army he did so with an astute understanding of self-ownership, implementing a vision, and the value in establishing trust and reputation. Jones applied all that he had learned serving his country to a series of jobs, including that of a VP at Sun Trust Bank. Each of his positions have endowed him with the type of knowledge required to start his own business and to provide a workable schematic for others to follow.
Andreas has taken his hard-won Army lessons into the world of business, continuing to learn new skills and insight.  Each fresh challenge, project or position has helped him grow into the successful individual he is today.
In his coaching and speaking, he spotlights core concepts of leadership, integrity, and discipline. He prepares people to use these traits to execute their ideas and goals with excellence and precision. Andreas inspires his clients to live lives of significance and build legacies of influence.
Here's a screenshot of Andreas book, ""Distinguished Men" hitting the Best Seller's List!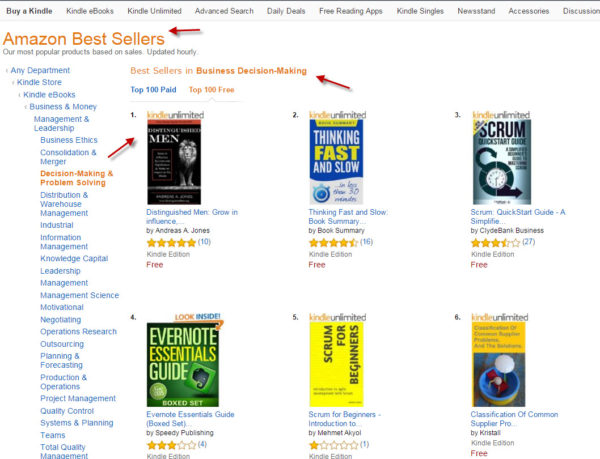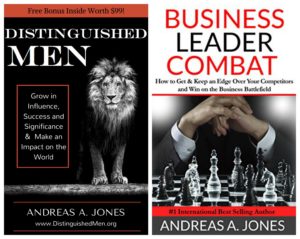 Michelle Kulp's Best-Seller Author program is a life changer! Michelle is simply phenomenal.

When I contacted Michelle I was lost and frustrated with the process of publishing my book. Michelle's process was so simple and easy to follow and she was there every step of the way. Since I became a Best Selling Author so many doors of opportunity have opened up for me some of which include:

• Becoming a Huffington Post contributor;
• Being interviewed on the hit podcast show, Entrepreneur on Fire, with John Lee Dumas;
• Being on the top 5 business podcasts on Itunes with more than a million monthly listeners;
• Growing my email list;
• Signing up new high end coaching clients;
• Being recruited to host radio show
• Invited to the Forbes Coaches Council

I can truly say without Michelle's help I would not be where I am today. My life, brand and business has transformed since working with Michelle!

Andreas Jones, International Bestselling Author, Speaker, 

www.combatbusinesscoaching.com 
CASE STUDY #4 – Glenn Stevens– Self Defense Instructor, Coach, Speaker and NOW an International Amazon Best Selling Author!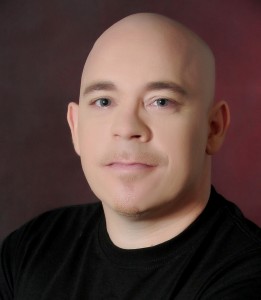 Glenn Stevens is considered by many to be Australia's self defense expert. His presentations have inspired thousands of people across Australia. With 30 years experience, Glenn has a huge passion for teaching people how to be safe and he also loves building self esteem in children by visiting schools to talk about and demonstrate anti abduction and personal growth strategies as well as running his own martial arts and self defense schools.
Glenn had never published a book on Amazon, when he joined my Amazon Best Seller program.  We launched his brand new book, "Don't Be a Victim:  Secrets That Predators Don't Want You To Know", on August 6, 2015 and in 48 hours we had 2,300 downloads of his book!  Glenn was #1 on 3 bestsellers lists and became an International Best Selling Author when he made the Best Sellers lists in the US, Australia, Canada and the UK!
Glenn's goal is to reach people all around the globe with his books and also to sell his online video-based training course through his books.  Glenn's book is doing well and the sales are flowing in steadily since the launch!  Glenn just got booked on a Podcast show immediately following his new best seller status!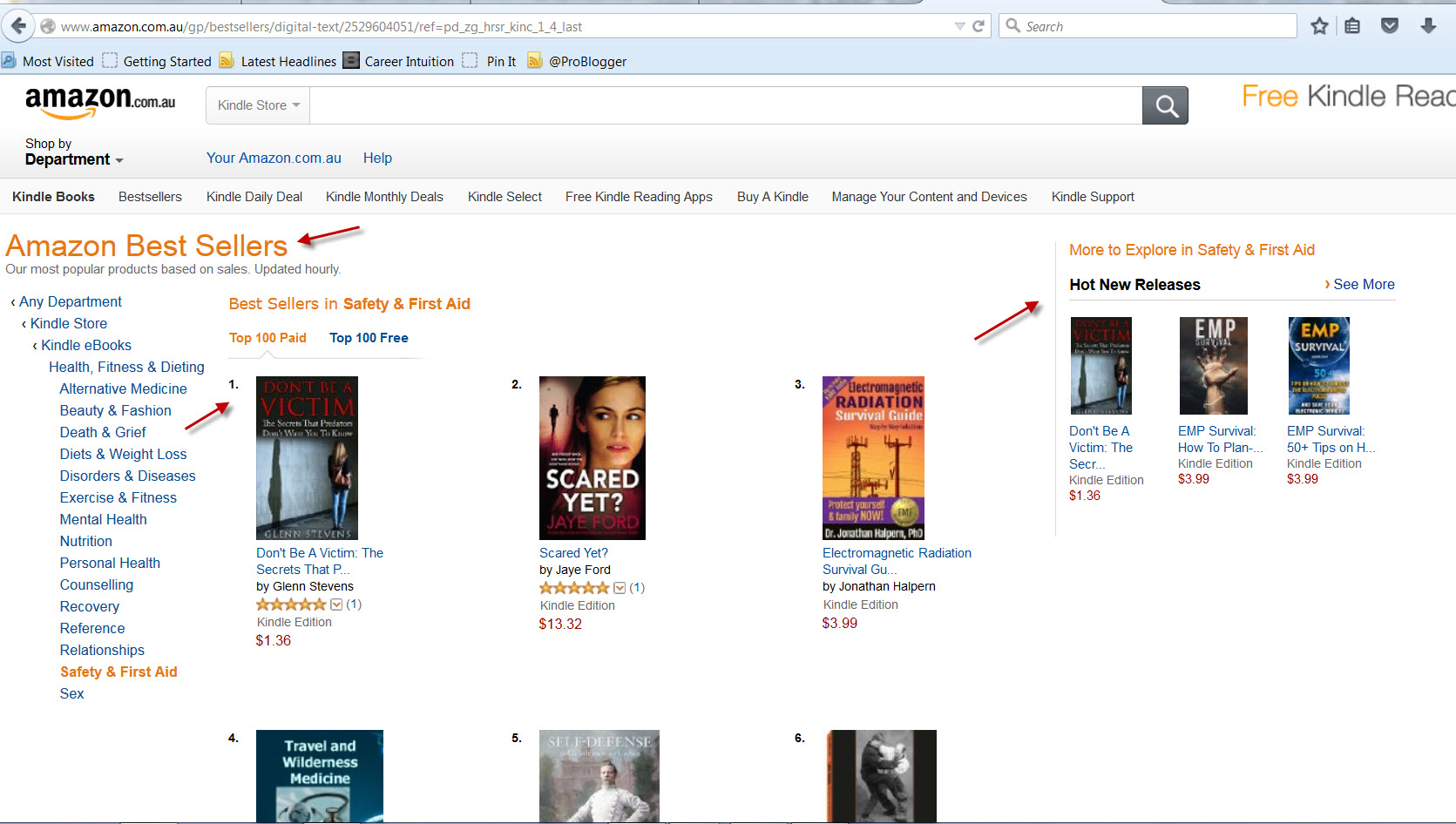 Glenn is ecstatic that he can now officially say he is an "Amazon Best Selling Author" and the sales of his book have grown exponentially!
Here's what Glenn has to say about my Program: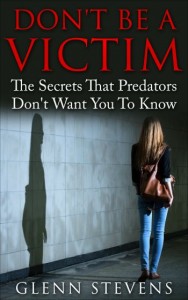 Michelle was instrumental in getting me over 2300 downloads of my new book, Don't Be a Victim!  It became a triple, International bestseller within 48 hours of going live.
Michelle helped with everything including the formatting, structure and introduction as well as helping set up my author page, book description, category/keyword research and more! She was focused, dedicated and held me accountable, which really helped spur me on.

Michelle, you are a machine!  Thank you so much for everything!
Glenn Stevens, http://www.glennstevens.com.au/
CASE STUDY #5 – Adley Stump, musician, actress, speaker, and now an International Best Selling Author!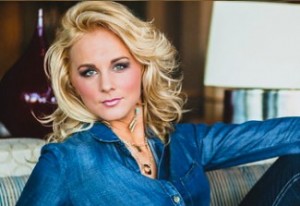 Maybe you know Adley Stump… 
Adley was on the 2012 episode of the hit television series, "The Voice", where she was discovered by Blake Shelton.  Adley has opened for Kenny Chesney and other musicians and is touring sharing her music with the world!  Adley  has a best selling song you may also know called Stay At Home Soldier!

Since being on the show The Voice, Adley has worked harder than ever.  She is an entrepreneur at heart!  She has developed a line of clothing, has her own web series (Get Stumped with Adley Stump), is launching a new television reality show and through my Amazon Best Sellers program, has published her first book, How They Sell Music: Lessons from Celebrities On Creating Your Own Success!
We launched Adley's book on July 21, 2015, and within 48 hours we had over 600 downloads of her book!  Adley's book was on the #1 Best Sellers list in Business/Music and also in the top 10 of all Motivation and Self Improvement books on Amazon!
Her book remains an Amazon Best Seller and she is now using that "best seller" status for other business opportunities and to grow her business!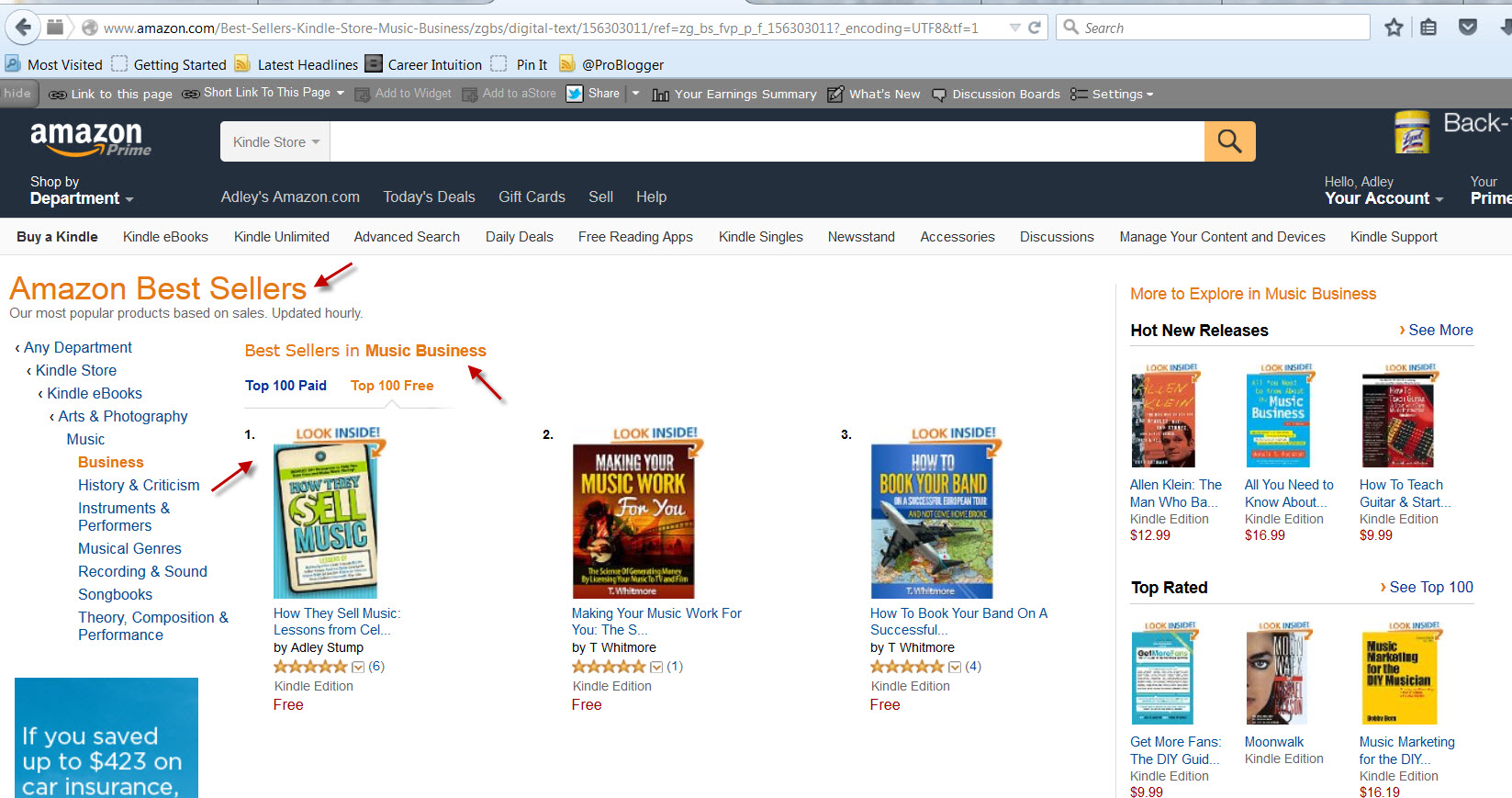 Here is Amazon promoting her best selling book on the Top Rate Books list!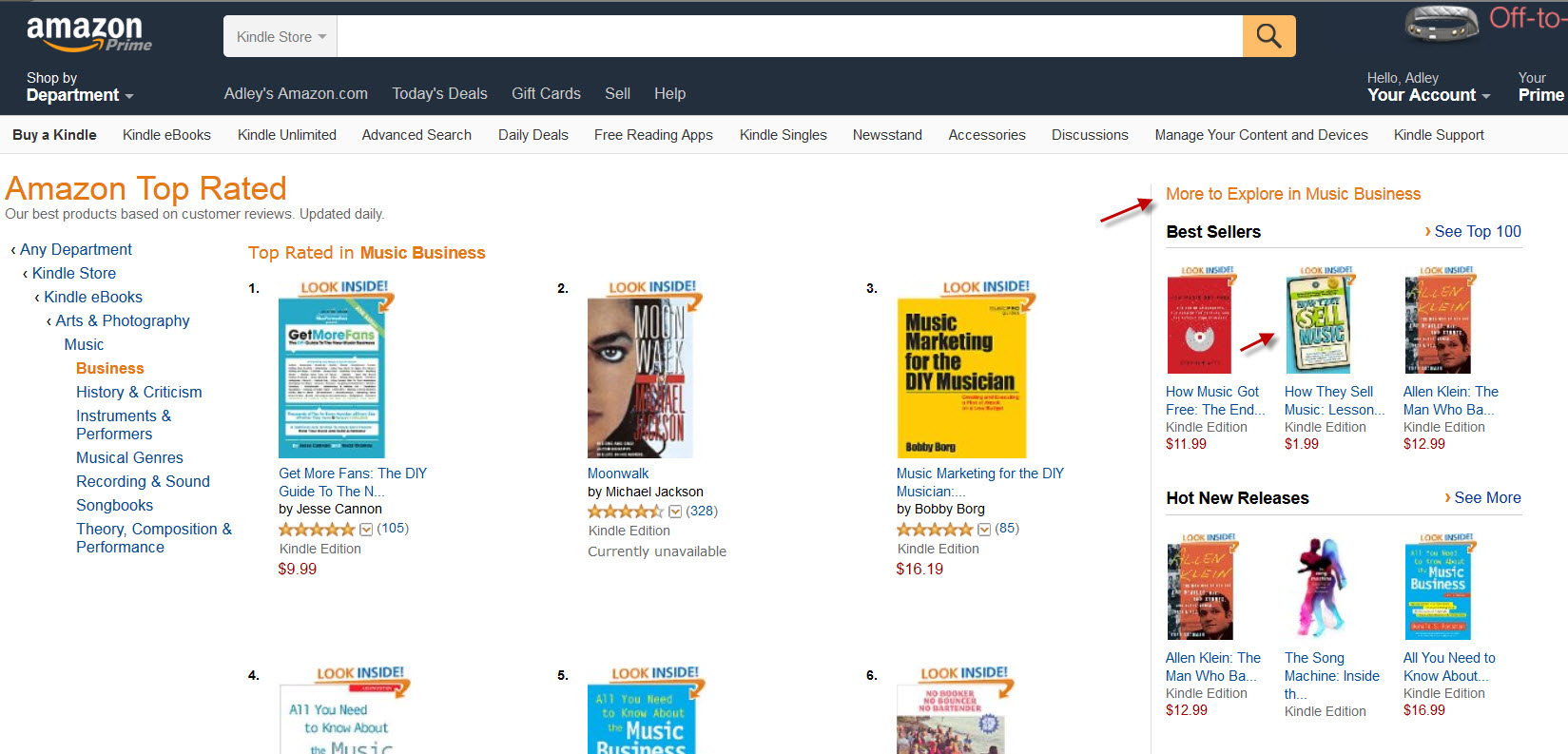 Here's what Adley has to say about my program: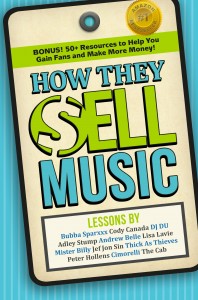 I had spoken to a few other people regarding "best seller" programs prior to talking to Michelle. The first minute we got on the phone together I knew I wanted to work with her. She goes above and beyond to make you feel comfortable in understanding the process and how to use the best-seller credential to further your initial goals. Not only do you get the credential, you get her experience to help you scale your business WITH that credential as well. With it being a "guaranteed" program on top of it all, anyone and everyone should feel confident that you will get the desired results out of this program with Michelle.

Couldn't recommend anyone higher! 

Adley Stump, http://www.howtheysellmusic.com/
Case Study #6 – Sonia Ross, Writer, Teacher, Blogger, and now International Best Selling Author!

Sonia is a student of A Course in Miracles and has used this spiritual master piece in the process of healing.  She loves sharing her thoughts on applying the Course in Miracles practically in her every day life and to make sense of some of the chaotic situations.  Sonia's blog, Journeying with the Course, inspires many towards love, healing and applying the Course in their every day lives!
We launched Sonia's book in June 2015 and her book remains on the Amazon Best Sellers list!
Here's a screenshot of Sonia's book hitting the #1 spot! Sonia is ecstatic because she can now officially call herself an "Amazon Best Selling Author" and the sales of her book have grown exponentially!
Here is what Sonia has to say about my program: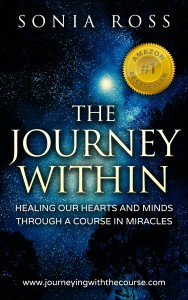 I contacted Michelle looking to take a tentative step towards pursuing a lifelong dream of being an author. After my initial strategy session with Michelle, I felt fully understood and decided to make an investment in myself by pursuing this program. It was absolutely worth it! The coaching calls and the step-by-step process that Michelle has developed to get your book to the bestsellers list cannot be beat in my opinion.
Due to her years of marketing experience, Michelle has thought of and researched exhaustively so many little details that the average person doing it on their own would not have been able to consider. She was true to her word and when my book launched on Amazon Kindle it made it to seven bestsellers list including international lists! I was ecstatic!
Without Michelle I would not have been able to make this possible. Her encouragement is invaluable and her expertise in this area is beyond belief! She is absolutely my go-to person for all my future publishing needs.
Sincerely,
Sonia Ross, http://www.journeyingwiththecourse.com/
 If you're READY to become an "Amazon Best Selling Author" like my clients…and elevate your credibility, get more respect in your industry, make more money, attract more joint venture partners, gain more attention from the Press, and enjoy more Success…then sign up NOW for my FREE Strategy Session!